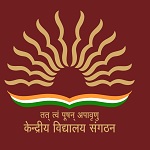 The Kendriya Vidyalaya Sangathan is one of the major Government-funded school chains in India. The first KV was set up in the year 1963 under the name of 'Central Schools'. Later, the name was changed to Kendriya Vidyalaya. Throughout the article, we will provide a list of KVS Schools in Delhi.
The major idea behind the KVS Schools is to maintain a uniform curriculum by providing a common syllabus and system of education. It is the prestige of KVS that the students prefer it over other high-profile Studying centres in the city. This article will let you through with all the KVS schools in Delhi and will help you to choose the best for your wards.
List of KVS Schools in Delhi (District Wise)
---
All of the Kendriya Vidyalayas in Delhi is affiliated to the Central Board of Secondary Education (CBSE). Here we will talk about all the government aided KVS schools in Delhi that are recognised by the Department of Education (Govt of Delhi). Let us have a look.
CBSE Useful Resource
List of KVS Schools in Delhi, District Wise
Below we have mentioned the list of Kendriya Vidyalaya Sangathan Schools in Delhi. Let us have a look.
Read Also:-
👉🏻 Wash your Hands Often 🖐
👉🏻 Wear a Face Mask 😷
👉🏻 Avoid Contact with Sick People 🤒
👉🏻 Always Cover your Cough or Sneeze 🤧
Success Mantra:
👉🏻Never let yourself down😊😊
👉🏻Keep working Hard✍️
👉🏻Believe yourself 😇 🙌🙌
For further admission related queries, you can comment on the box mentioned below. Our top expert will serve you with the best possible solution.
Best of Luck…!!! 👍👍👍